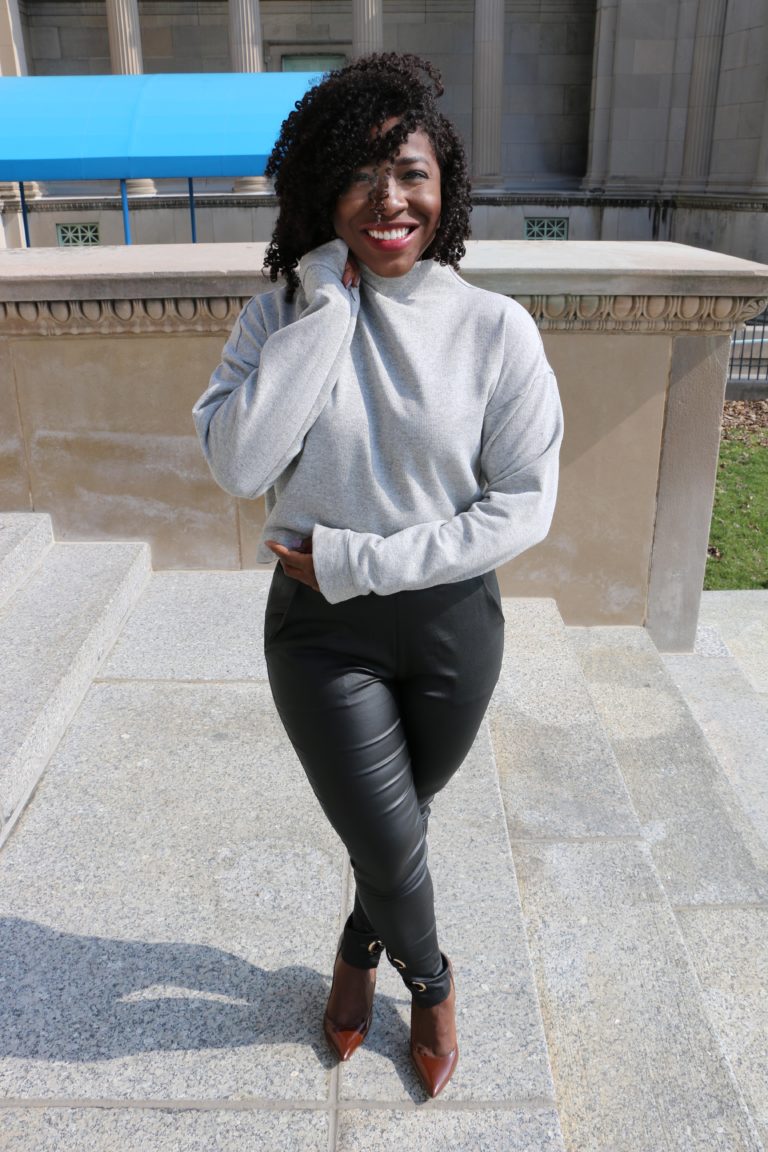 KAY KAY: How would you describe your style?
Porter:
My style is fun, flirty, sexy, edgy and basic. I like bold bright colors and I love wearing dresses when the weather is warm. I also believe that dresses make it so simple to get ready and be stylish.
KAY KAY: How would you describe Nude Sole?
Porter:
Nude Sole is not only a shoe company, but it is a movement. Nude Sole represents change and inclusiveness.
KAY KAY: What was your background before you opened Nude Sole?
Porter:
I am a marketing professional. However, I have had so many different professions. I feel like me having so many jobs is how I knew I was really an entrepreneur. I feel like every entrepreneur either had a hard time staying with one employer for an extended period of time for whatever reason. I would read the stories of Sophia Amoruso, Steve Harvey, and Tim Ferris and think that I was like them!
KAY KAY: What made you want to launch Nude Sole?
Porter:
I was so frustrated with not being able to purchase a nude shoe for me, essentially a brown shoe that matched my skin tone. I kept wishing that someone would make a nude shoe for me. My sister got married in March 2016 and I wanted a nude shoe to match my maid of honor dress. I remember being in the mall and feeling mad and hurt that not one designer was thinking of me. In that frustrating experience, while in the mall, I decided I would be the one to make nude shoes for all women at an affordable price.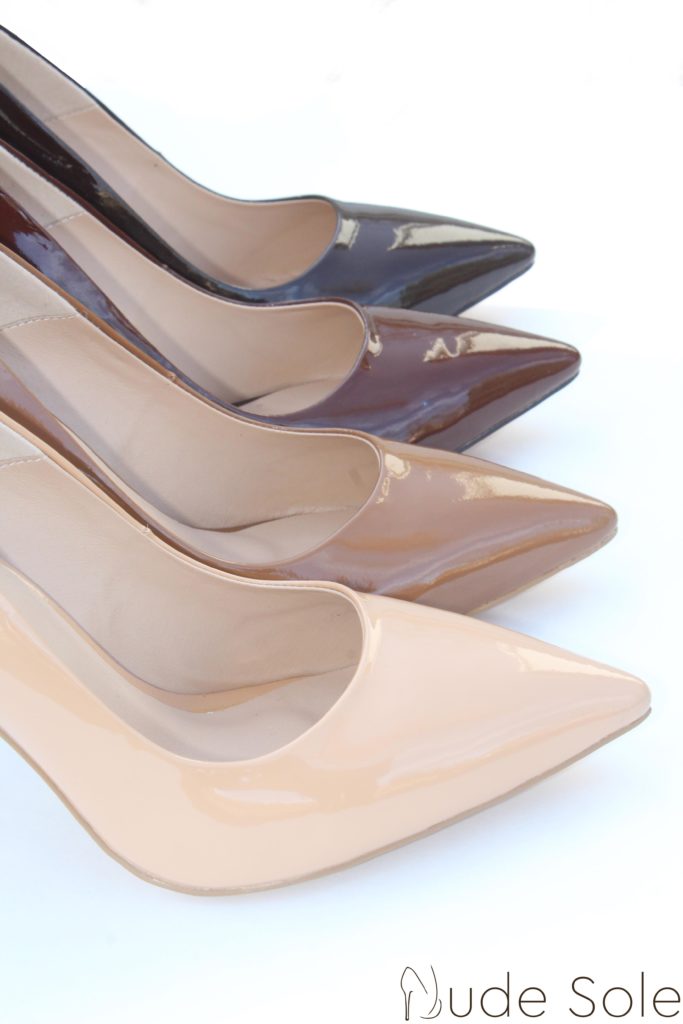 KAY KAY: What was the hardest part about launching Nude Sole?
Porter:
Every stage of the process is the most difficult because I was dealing with unchartered territory. I would think that the hardest part was behind me and then I would be faced with another challenge. However, I will say I am the most optimistic and happiest person I know so I deal with challenges very well. I do not get frustrated, I just find a way.
KAY KAY: Where do you see yourself and Nude Sole in the next five years?
Porter:
I see Nude Sole as an international company that offers necessary products for women of all shades. I would like to give more details than that, but I am so focused on the next few weeks of Nude Sole it is hard for me to think about the next five years!
KAY KAY
: What do you love the most about Nude Sole?
Porter:
I love that I am creating a much-needed product for women of color. The idea that a gift was born out of my own frustration is rewarding. What I did not expect was to find a community of supportive women and men. I received so many emails and messages of people I know and strangers alike telling me that they are proud of me and that I inspire them. I am really getting so much in return.
KAY KAY: How did you get started launching Nude Sole?
Porter:
I started with a Google search. As much information as there in on the internet, I still did not get the direct answers that I needed. I reached out to other entrepreneurs on LinkedIn for help but no one responded. When I started the business, I read a lot of books on various topics. I reached out to an author of one of the books I had read and he has been gracious enough to respond to my questions.
KAY KAY: What feedback have you gotten from your future customers?
Porter:
My number one request was for wide sizes and to have a large size range. My future customers are
so
supportive and are so excited about Nude Sole. To hear strangers say they are proud of me and for them to say I have
"black girl magic"
is just humbling and amazing.
KAY KAY: What advice would you give to future entrepreneurs?
Porter:
Just do it start! If you do not start then you will get nowhere. And once you start, keep going! Believe in yourself, and hold on to your dream. One tip I can give any entrepreneur is to see if their city has a small business development department. Most cities have them and they are a free or low-cost resource to budding businesses. I utilized the
Women's Business Development Center of Chicago
to get many of my questions answered.
KAY KAY: How did you come up with the name Nude Sole?
Porter:
I used the word "Nude" because they are nude shoes and "Sole" was a double play on words ("Soul" as in spirit and "Sole" as in shoes). Nude Sole means bare your soul while also literally meaning nude shoes.
KAY KAY: Why do you think that the fashion industry has still not created an affordable "nude" shoe for women that have a darker skin tone?
Porter:
This is a hard question so I do not really know the answer to this question. It was literally the question I asked myself all the time while I was in the mall and was searching for a nude shoe. I honestly think they just are not thinking about women of color and only see the world from their own perspective. However, many of these big brands have creative teams and production teams. Therefore, I would think there is at least one person of color on the team that would voice this need.
Photo of Porter: Photo taken by
Jessica Jones
, Photos of Shoes: Property of Nude Sole.