Hair products that are made with natural ingredients that are free from harmful chemicals are the best option for everyone's hair.
However, many hair companies (especially companies targeted toward textured hair) fill their products with mineral oil and other concoctions that make the hair brittle. Also, it can be time-consuming and overwhelming to make your own hair products. That is why I absolutely love NaturAll Club. NaturAll Club is a company that was co-founded by Muhga Eltigani and Sam Roberts. This company is a subscription e-commerce company that offers natural hair products that are marketed towards women of color and customers with curly hair. The products are so rich, thick, and natural that they have to be refrigerated upon arrival! I had the amazing opportunity to interview with YouTuber and a recipient of the
Forbes 30 Under 30 award in Retail and E-commerce for 2017
— Eltigani. Enjoy!
KAY KAY: How would you describe your hair care routine?
Eltigani:
My hair routine is simple and consistent. Every two weeks I deep condition with a fresh avocado hair mask and wash my hair. In addition, I dampen and moisturize my hair with various leave-in serums every other day. I believe that the key to great hair care routine is being consistent. Too many people are looking for a quick fix instead of a long-term routine that will keep their hair healthy.
KAY KAY: How would you describe NaturAll Club?
Eltigani:
NaturAll Club is the future of hair care. Instead of waiting for the hair care industry to wake up and understand how these harmful chemicals are seeping into people's scalps, we are creating a new wave of products. We are the first company to use our manufacturing techniques and innovative technology to bring you a fresh fruit hair care line. Our hair is a part of our body so why not put the same good things we put in our body on our body? That is the mission and reason I decided to start NaturAll Club.
KAY KAY: Your products are so fresh that they need to be refrigerated! Many companies do not go that route. Why did you decide to make your amazing hair products so fresh?
Eltigani:
We go the extra mile to hand make products using fresh avocado to ensure that your hair gets the best nutrients. Fresh avocados contain vitamin B, which is essential for hair growth. Fresh avocados also contain vitamin E which helps to repair damage to the scalp that may slow or prevent a person's hair from growing. Also, when mixed with the right oils, fresh avocados act as a moisturizer for dry, dull or damaged hair!
KAY KAY: What was your background before you opened NaturAll Club?
Eltigani:
I was a triple major studying International Relations, Religious Studies, and African Studies at the University of Pennsylvania. My interests stemmed from my interest in learning more about human interactions and what makes us do what we do. While I did not have a traditional business education background, my educational background helped me better understand what customers wanted and needed. Before founding NaturAll Club, I also interned with three startups and one business accelerator. I was hands-on with startups, which prepared me to tackle the many hurdles that come with starting a company.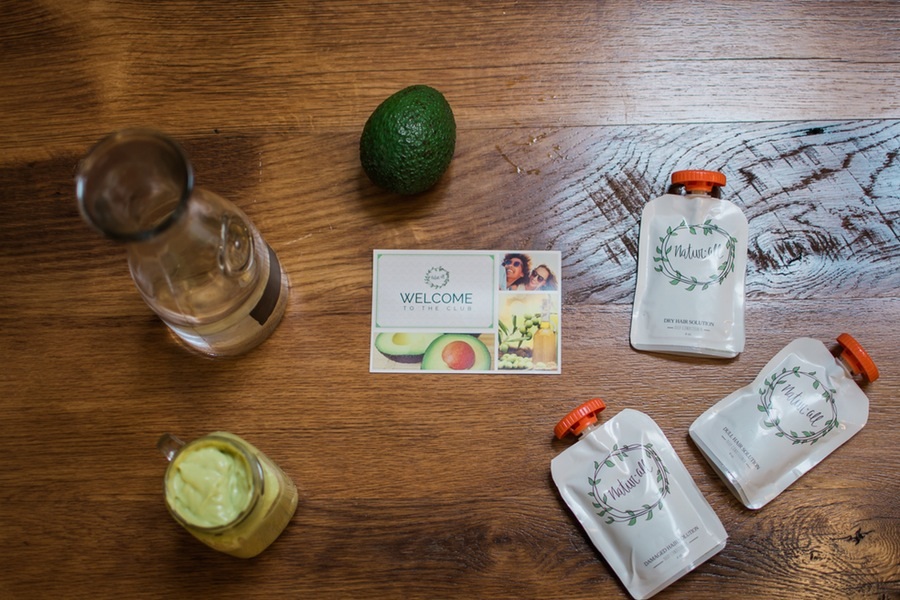 KAY KAY: What made you want to launch NaturAll Club and how did you get started launching NaturAll Club?
Eltigani:
I wanted a product that celebrated women's natural curls. I was frustrated at the current hair product options that left my hair feeling dry, brittle, and unhealthy, so I decided to make a better line. When NaturAll Club was still only an idea, I started a crowdfunding campaign. I was cautiously optimistic we would hit the fundraising goal, but in fact, we surpassed it! It was a surreal moment because for the first time I felt I could truly succeed with the business model I created.
KAY KAY: What was the hardest part about launching NaturAll Club?
Eltigani:
The hardest part about launching any venture is mental. You have to shut down that little voice in your head that is telling you that it is too hard. The truth is, it will be hard but if you are passionate enough, working towards what you want is always worth it. As cheesy at sounds, even if it does eventually fail, you gained experience and your next venture will be that much easier.
KAY KAY: Where do you see yourself and NaturAll Club in the next five years?
Eltigani:
NaturAll Club is making products unlike anything else on the market. We are scaling up this year and five years from now I see us being a global
CPG leader
in natural beauty products. Get ready for many new products launching soon!
KAY KAY: What advice would you give to future entrepreneurs?
Eltigani:
Being the first black hair product company to make it to the list symbolizes the momentum and influence that black women have. We are constantly overlooked and underserved in the hair care market, so it is incredible and shocking to have NaturAll Club recognized on a national level. It feels surreal and I hope that it opens doors for black-owned companies.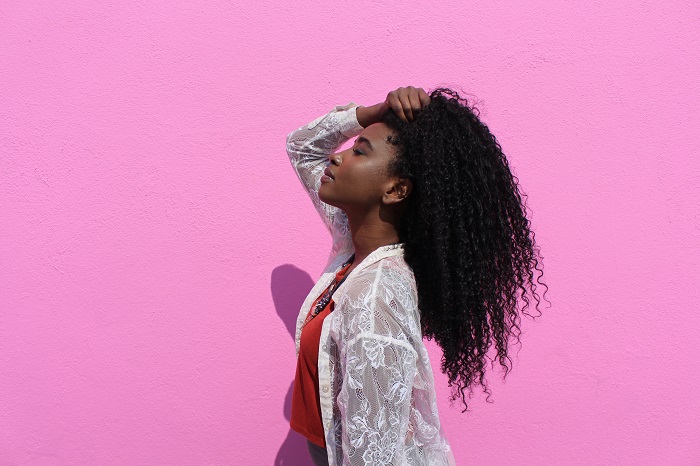 We would like to thank Muhga Eltigani for taking the time to interview with us! Please
CLICK HERE
to read my review of the NaturAll Club deep conditioner for damaged hair. Be sure to follow picture_meem on Instagram, @ Picture_meem on Twitter, and
@ PictureMeNatural on YouTube
. In addition, be sure to follow @ naturallclub on Instagram and @ naturallclub on Twitter.